Our Name
Free Range means giving people more freedom in managing and maintaining their own health.  Free Range is about encouraging people to pursue a physically active lifestyle in safe and supportive environments.  It is about enabling them to change the fit between themselves, the things they do, the objects they use and the environments in which they work, travel and play.
Free Range is about the way we move.  As small children our posture, flexibility, balance and coordination allowed us to move freely and without pain, but as we attend school, then work and pursue our leisure activities, we develop muscles imbalances, decreased flexibility and restrictions in our abilities to do the things we want without aches and pains. Free Range gives us freedom, flexibility and strength in our movements.
Our Philosophy
At Free Range Therapy we believe in an holistic approach to your health.
We combine the skills of occupational therapy, ergonomics and Pilates to assist you in determine your health and wellness needs and developing ways to meet those needs. Occupational therapy was founded using functional movements for rehabilitation. Pilates is essentially the perfect functional exercise to create correct postures and facilitate core control during everyday movements.  Stretching increases your flexibility, corrects muscular imbalances due to bad posture or misuse of muscles.  Ergonomics involves correcting the poorly design of tasks, jobs, products, organisations, environments and systems to eliminate the work-based factors which affect your posture and positioning.
Daily activities such as sitting, standing, running, playing sports, dancing and training in a fitness room reinforce some muscle groups but leave others underdeveloped.  The resulting muscular imbalance is not usually noted as such, but it may be a source of fatigue, discomfort, pain or even immobility.  Free Range Therapy stimulates harmonic and balanced muscle development and changes the work and home environmental factors which cause or maintain your muscle imbalance.
We believe in empowering you to manage your own health as much as possible, so that you enjoy your work, home and leisure.
Through Free Range Therapy you will discover that you unconsciously sit and walk with a better posture, move more graciously, sleep better and develop stronger muscles.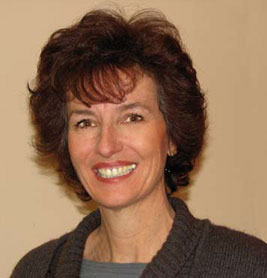 Principal:  Judy McCarthy
Grad Dip. Health Science
MA (OT) MBA
BASI trained Pilates Instructor
Stretch Therapist
Innovation in Pilates- Certified
Free Range Therapy was founded on the work of Judy McCarthy, an Occupational Therapist, BASI Certified Pilates Teacher and an Ergonomics Consultant.  She's been working in the healthcare industry for more than 30 years providing professional ergonomics and health and safety services across a range of market sectors from large scale multi-nationals through to small and medium sized enterprises. These market sectors include mining; agriculture, forestry & fishing; manufacturing and processing; health; storage; Government; construction; transportation; business & finance and retail.   Qualified as an Occupational Therapist, Judy holds a Master of Arts in Occupational Therapy from the University of Southern California (USC) and a Master of Business Administration from Curtin University of Technology, where she taught at the School of Occupational Therapy.
Over the last 10 years she has incorporated Pilates and therapeutic stretching into her therapy practice.  Through Pilates and stretch, you are guided to build core strength, improve posture and spinal alignment and develop their flexibility.  The use of occupational therapy and ergonomic interventions, enables the benefits gained through Pilates, to be continued in your everyday activities by focusing on adapting your environment, modifying your tasks and providing you with skills to increase your participation in and performance of daily activities (life, work and play).